The company settings area in your account settings is where you input your business info.
View your Company Settings
You can add your company logo and colors in your Branding Settings.
This information is used as basic branding for customer-facing communications. You will also have the option to customize the receipt header and footer text if you are planning on enabling Spiffy's customer-facing email notifications.
Edit Company Settings
Click on Settings > Company in the bottom left navigation. Add any information needed and click Save at the bottom of the page. Support Email address is the most important setting here, because we send receipts and failed payment email notifications from your support email address.
Please note that Business Name & Support Email are required fields.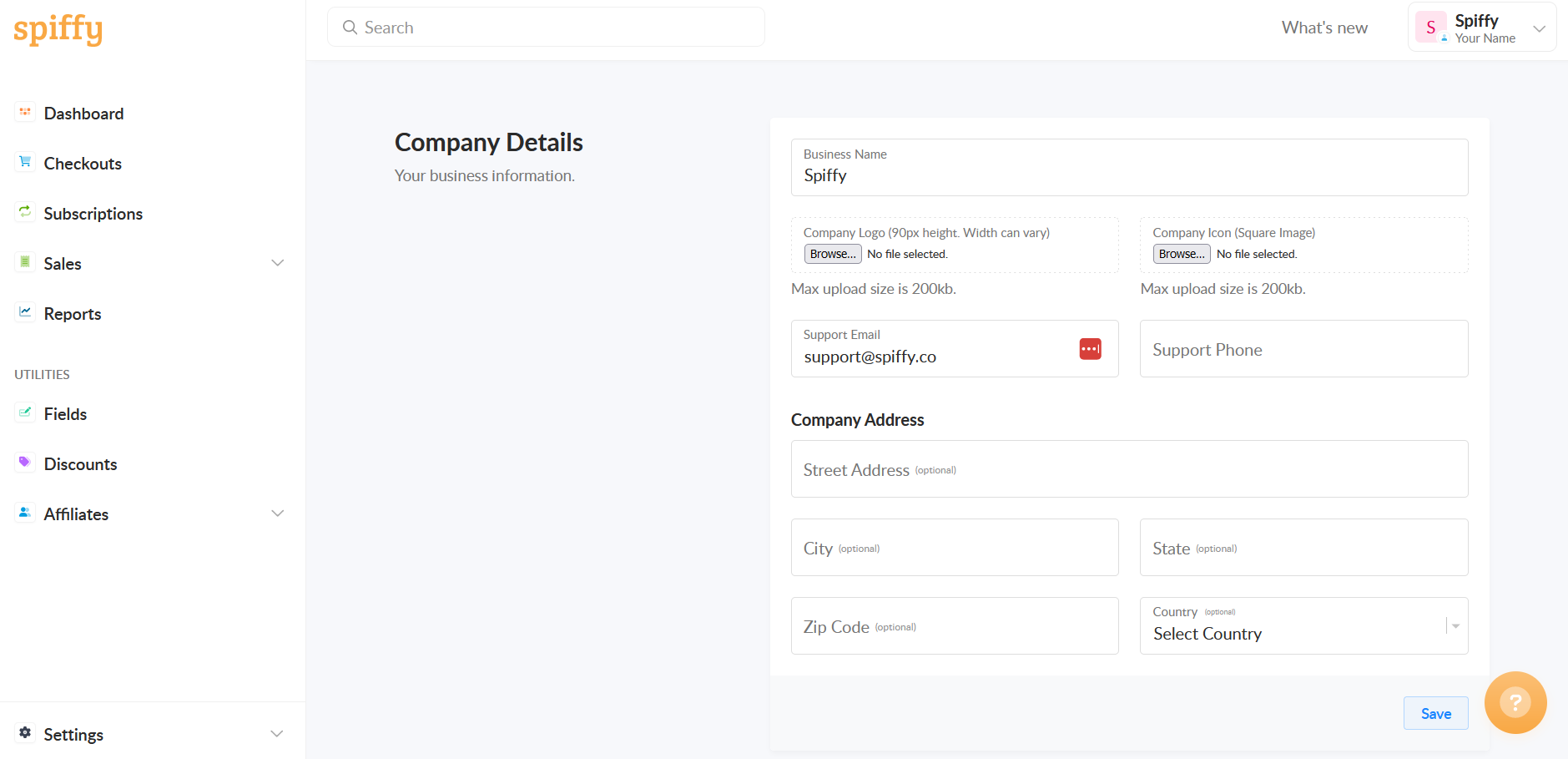 Receipt Settings
You can add custom text to your receipts to add your Tax ID number, a link to the Customer Portal, or any other information you need to communicate on all receipts sent through Spiffy.
This is what the custom text for receipt header and footer will look like:
TimeZone Settings
By default all stats and dashboards will display in your local timezone. If you have team members that span multiple timezones, you may want to choose a specific company timezone to standardize all team member's dashboards, stats, and analytics.