To get started, you will need a couple things from your Kajabi account. The items needed from Kajabi are your API Key & API Secret
How to locate your Kajabi API Key and API Secret.
Copy these keys to a notepad, or leave the tab open and in a new tab, log into Spiffy, click the Profile icon and select Integrations
From the list of available integrations, select Kajabi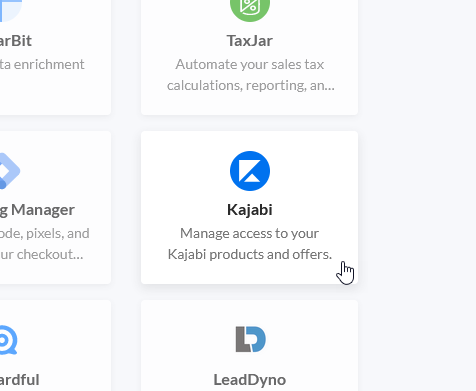 Paste in the API Key and API Secret that you obtained from your Kajabi account and click Connect Kajabi
Next, be sure to select your Kajabi site from the dropdown and click Save Settings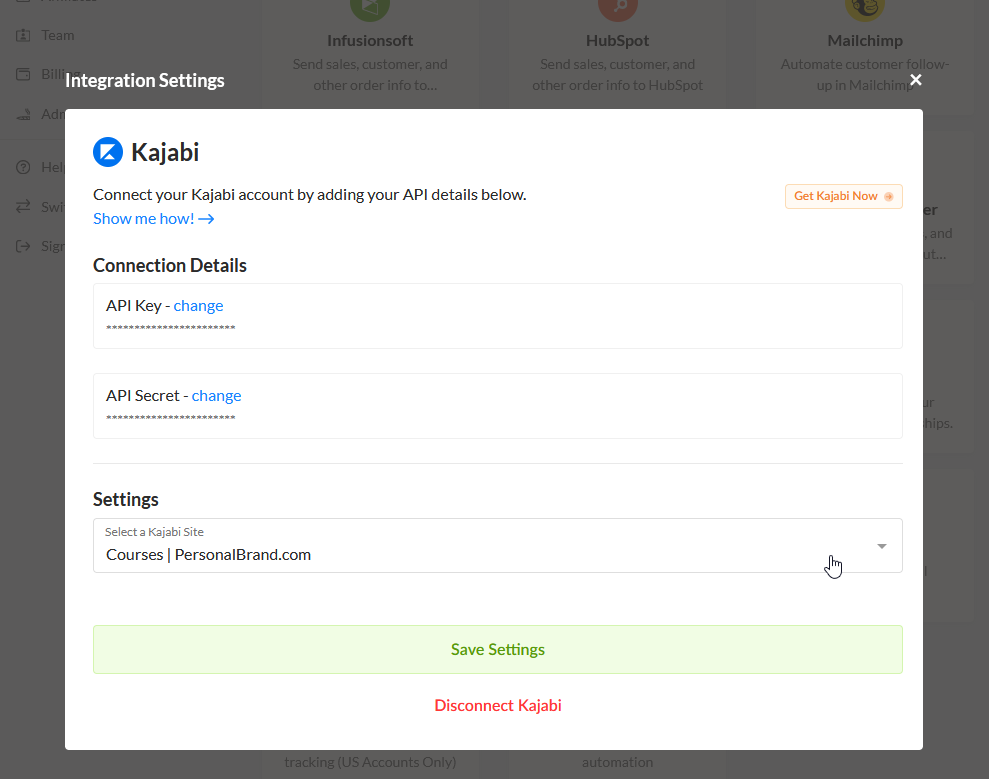 You've now connected your Kajabi account to Spiffy, don't forget to set up Automations!