Disconnecting your HubSpot integration will not have any effect on your existing data. However, disconnecting Spiffy and HubSpot will stop data for new orders and payments from being pushed to your HubSpot account.
To disconnect your HubSpot integration. Navigate to your account-level integration settings.
Click here for quick access to your Integrations page.
Click on Settings > Integrations in the bottom left navigation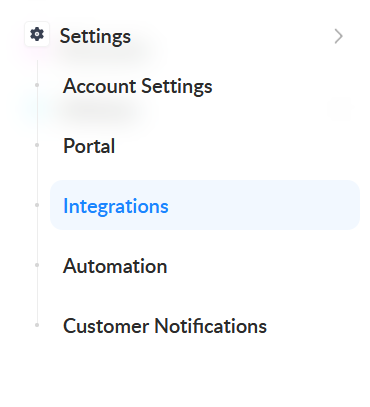 Select HubSpot from your connected integrations
Click Disconnect HubSpot
You will see a notification letting you know that your HubSpot account has been disconnected from Spiffy
Next, follow the steps in this HubSpot Knowledge Base article to complete the uninstall process.
Your Spiffy integration to HubSpot is now disconnected.