Connect your Keap account in a few simple steps through Spiffy integrations.
Note: This integration is for the Keap & Keap Max products. If you are using Keap Max Classic – Formerly Infusionsoft, please see our documentation for the Infusionsoft integration.
Here's a rundown of the powerful features you will have available:
Customer Information Sync – Basic customer info will automatically sync to KEAP
Order Information Sync – If enabled, Spiffy can sync orders & payments to order records in KEAP contact records
Field Mapping / Custom Fields – You can map and sync fields in Spiffy to custom fields in KEAP
Checkout & Billing Automation – Set up automation triggers for checkouts, upsells, billing and more, applying tags or triggering campaigns in KEAP
To get started, click on Settings > Integrations in the bottom left navigation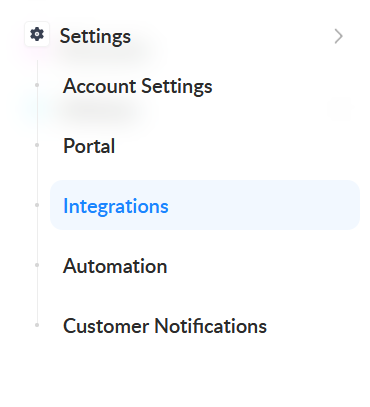 Find and select Keap from the list of available integrations
Click Connect Keap in the popup to be redirected to Keap's Account Central.
Select your Keap application from the dropdown and authorize the connection to Spiffy. Click Allow
You will be redirected back to Spiffy when the connection is made. At this point, any orders placed will automatically sync basic customer information (Name, Email, Address) to your Keap account.
If you would like Spiffy to automatically sync new orders and payments to Keap, just click the Enable Sales Sync toggle.
Once you have connected your Infusionsoft account, just click Save Settings
Don't forget to checkout Automations, where you can automate actions in connected apps/integrations!